Protect Your Business License and Assets
by Restructuring Your Business Debt.
We offer crucial legal services for contractors facing debt challenges. Is that you?
Protect Your Business License and Assets by Reorganizing Your Business Debt.
We offer crucial legal services for contractors facing debt challenges. Is that you?
Or Call Now: 619.202.7511, Ext. 1
Our Law Firm's Goal: Reorganize Your Business Debt So You Are More Profitable.

We Attain That Goal By:
Reducing or even wiping out your SBA loans.
Eliminating your personal guarantees.
Stopping your lawsuits.
Reducing or even wiping-out your unsecured debt.
Repaying only what your equipment is worth.
Maintaining your key vendor relationships.
Rejecting your unprofitable contracts and/or leases.
Is What We're Writing Sounding Too Good to be True?

False, Attorney Steven E. Cowen and the Debt Solution Law Group Have Successfully Handled More Than 2.2K cases in California.

If You Are Facing License Suspension With the CSLB, Debt Issues or Want to Significantly Increase Your Profits, We Want to Work With You.

Our Firm's Commitment to You: No Judgements, No Gimmicks, No Rug Pulls.

Contact us Today by Leaving a Message Below.
You're a contractor, but who are we? Let us introduce ourselves: We are Steven and Christian Cowen, a father-son legal team.
Steven Cowen is a Cum Laude graduate of USD School of Law with over 30 years of experience as an attorney. Christian has worked for Steve for 11 years and is very experienced in all things bankruptcy related. Together we have handled over 2.2K cases in California. We will vigorously fight to protect your business interests. We see our job as getting stress off your life, not adding to it.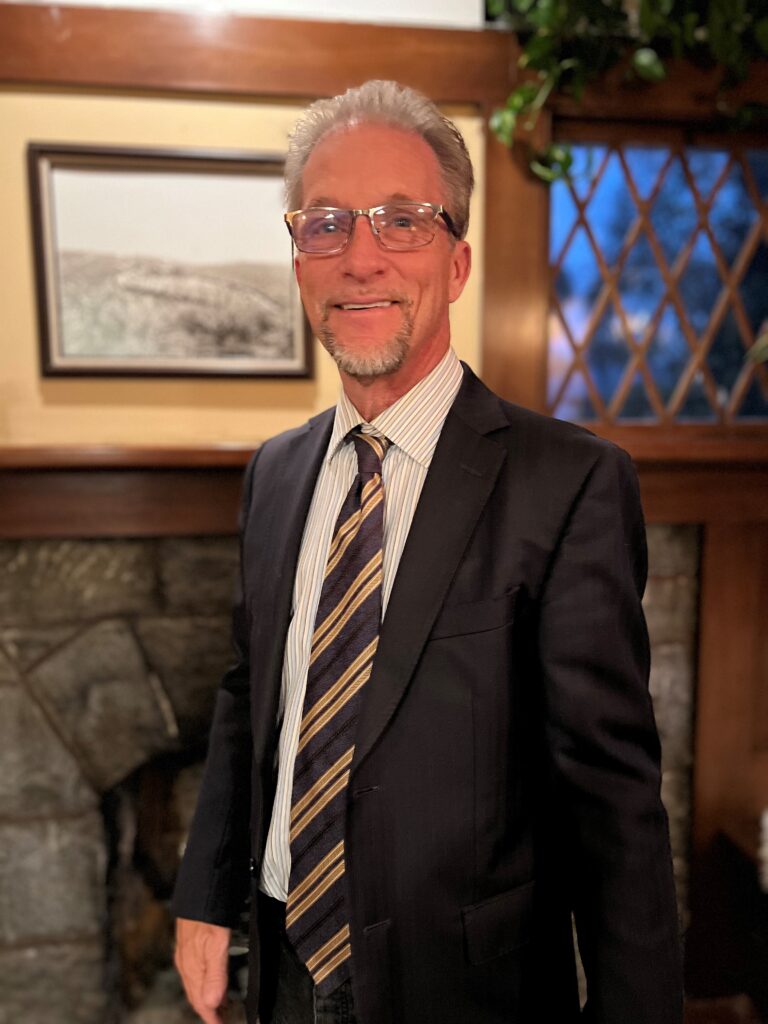 But Wait... What if you're a contractor not facing license suspension? Could our services still be for you?
Yes! Our services are excellent for contractors who are profitable when they also have debt. So what if your business is profitable? It could be MORE profitable without debts. Your business could have fatter margins and you could earn more. Are you tired of watching your business grow, but not watching your take-home as the owner grow? How much do you think your profits could grow without debt repayments? Imagine what that number is. You have exactly that many reasons to click the button below now to get our firm your information.
Stop Doom Scrolling....
According to Google Trends, Interest in Debt Reorganization and Bankruptcy Peaks at 3:40 AM Daily.
Are you reading this message between 2:00 AM and 5:00 AM? If you are, I am speaking directly to you here: you can save your assets and keep your business open. You can keep your contractor's license. The stress you are feeling is relievable, you can keep your spouse happy, you can return to profitability, you can maintain your assets and your lifestyle, but only if you act.
You have found what you were looking for: Licensed, experienced professionals who have answers. We are ready to show you the way to a better night's sleep via debt reorganization.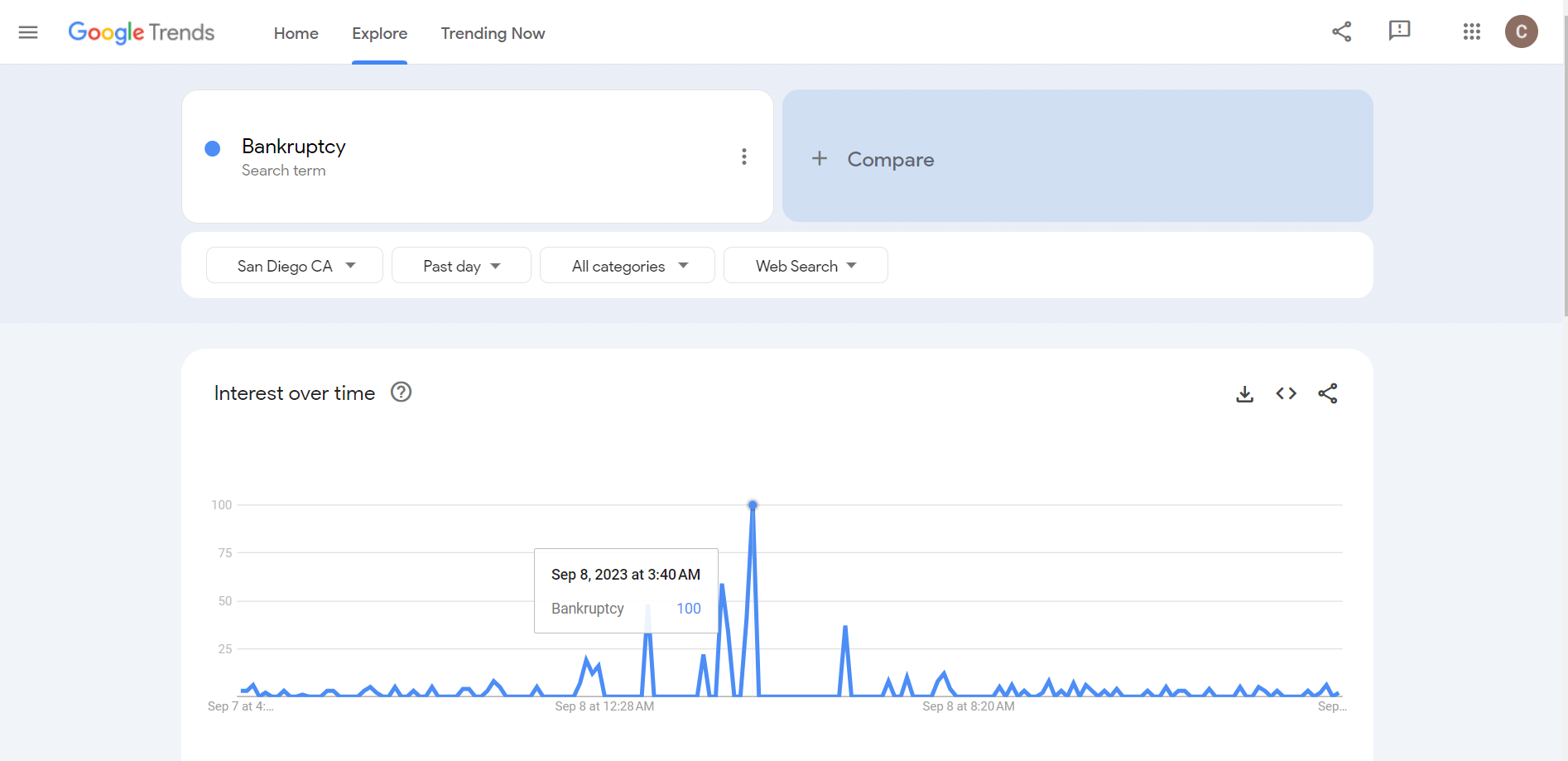 Do Our Services Work For Business Owners Who Are Not Contractors?
Yes! And all business owners are welcome to contact our firm for a free consultation. In addition to construction and renovation contractors, our firm represents chiropractors, electronic bike companies, hotels and more. We can help you, too!
Personal guarantees can be eliminated.
The repayment of almost all business debt is personally guaranteed by one or more of the business' owners. Wiping out business debt will not mean much if the creditor can get paid from the wages or property of the personal guarantor. The key is knowing how to use recent changes to California law to "take the bite out of" the personal guarantees.
The key is the Small Business Reorganization Act (the "SBRA").
For many California businesses, post-pandemic income is down, sometimes way down, and business debt is higher because of the loans needed in the last year to stay afloat. If reducing or eliminating business debt can make you profitable again, we need to talk. The Small Business Reorganization Act can end the downward spiral– purchase contracts written down to the value of the equipment purchased. Wipe out credit card and other unsecured debt. Reject unproductive leases. Pay back taxes over time.
To avoid the financial ruin that personal guarantees or a failed business can cause is surprisingly affordable. The down payment is negotiable. The balance of the fees and costs are paid, typically, over 12 to 36 months. The attorney's fees and costs are always a fraction of the money saved. The issue really boils down to whether the personal guarantees can be wiped out, the business saved, or both. Call now or use our convenient contact form and a knowledgeable member of our team will get right back to you.
"I could not have asked for better service. The process was handled extremely well and the staff is very welcoming and accommodating. Thank you for the help!"
"Steve Cowen from day one made sure to be straightforward, honest, and friendly. I felt comfortable and taken care of through the entire process. "
"Steven Cowen is the best! I was nervous about filing and had lots of questions. During my first meeting with him, he was easy to talk to and answered all my questions with NO judgments! He made filing so easy and affordable, unlike the other lawyers who want a lot of cash up front."
Are you ready to reduce or eliminate your business debt and personal guarantees?
Give us a call or leave your information on our contact form. We have knowledgeable staff standing by to assist you.